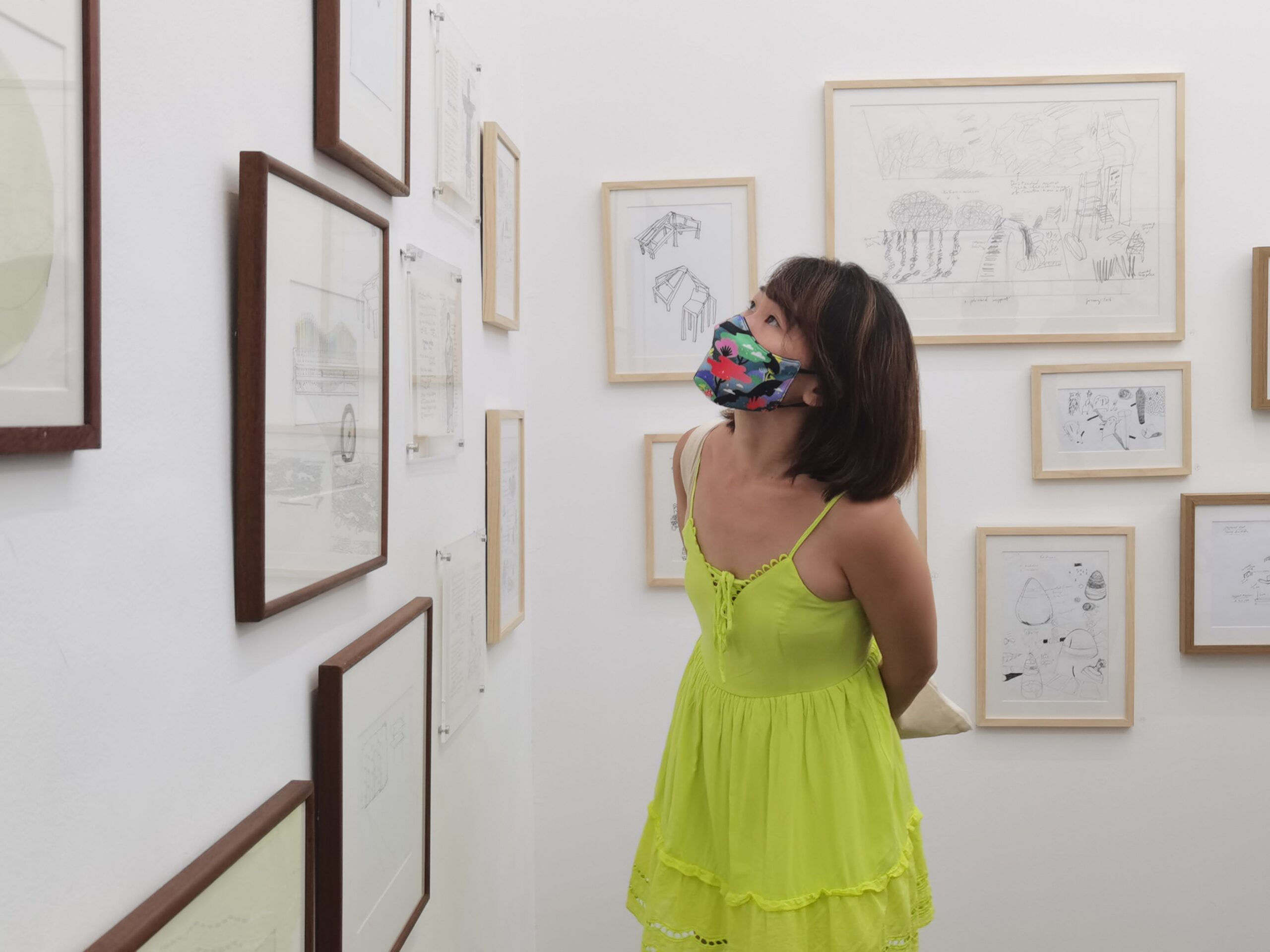 Visual Thinking: Sense of Knowing
Chiew Sien Kuan, Delia and Milenko Prvacki, Henry Lee, Ezzam Rahman, Michael Lee, Randy Chan, Sai (Chen Sai Hua Kuan), Tang Ling Nah, Wang Ruobing
Curated by Wang Ruobing
Comma Space (Singapore) is pleased to present "Visual Thinking: Sense of Knowing", a group show featuring the process drawings by 10 local artists, which have rarely been seen by the general public.   
Being one of the oldest forms of human expression, drawing is an in-between phase of disciplinary development that crystalises an artist's ideas and imagination.  For artists, creating drawings is more than an intuitive expression, which can help to bring their sensation into knowing. It is an important moment of visual thinking that captures the relationship between hands and mind, which is often a result of visualisation, de-problematisation, projection into the unknown and visual communication.
The drawings in the show are chosen with the condition that the final artworks have already been successfully realised. The artists, selected based on their diversified areas of practices, include conceptual artists, sculptors, painters, performer, architect, etc, offering an extensive view of how drawings play a critical part in the realisation of a final creation.
"Visual Thinking" is part of "INBETWEEN" – a key curatorial series of Comma Space for 2021-2022.
—
EXHIBITION DATES: 14 January – 13 February 2022
Opening Hours: Sat and Sun 1-6 pm (including public holidays)
Mon – Fri (by appointment only via [email protected])
Curator and artists tour: 16 Jan 4pm
Artists tour: 22 Jan 4pm
Curator and Artists tour: 13 Feb 4pm
Register here!