IN STUDIO
51 Jalan Pemimpin
Sai
"In Studio: 51 Jalan Pemimpin" is an exhibition with artworks developed from "In Studio" ongoing series.  "In Studio" series is an important on-going series of mine that Sai has been developing since 2000. "In Studio" series reflects his quirky ideas that are conceived in a studio environment. Studio is a critical venue, physically and mentally vital for an artist. Sai had studio spaces in many places before including Berlin, London, Oxford, Lyn etc. These studio spaces are more than a space but a social body with its own history and contexts that have informed my practices. "In Studio: 51 Jalan Pemimpin" is specifically referring to the artworks produced in his current studio at 51 Jalan Pemimpin located in an run-down industry building.
"In Studio: 51 Jalan Pemimpin" consists of artworks created out of readymade objects that we often see and use in daily life. They are set up in quirky and unexpected situations with humour, contradiction and irony. Items like the electrical multi adaptor and pencils have been rearranged and adapted into new configurations that challenge conventional associations with utility and cast new light on the materials.
Curated by Dr Wang Ruobing
Part of Singapore Art Week 2023
Supported by The National Arts Council (Singapore)
5 to 29 January 2023, Free admission
Opening: Sat and Sun 1-6pm (close on public holiday)
Tue to Fri by appointments only [email protected]
Artist tour and sharing, Register here. (sorry fully booked)
Artist/Curator Tour:  8 Jan, 3pm, Artist Tour: 15 Jan, 3pm, and 29 Jan, 3pm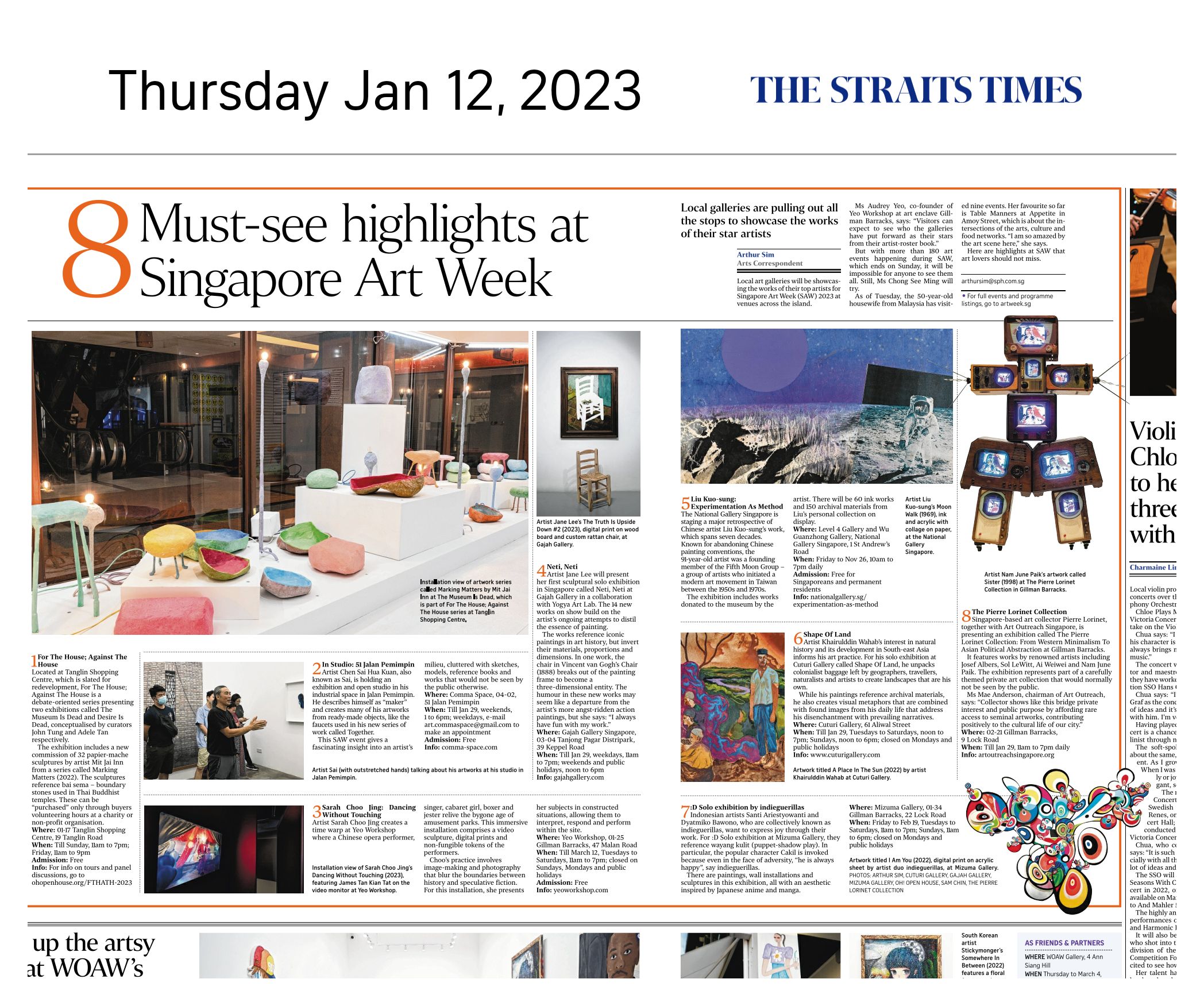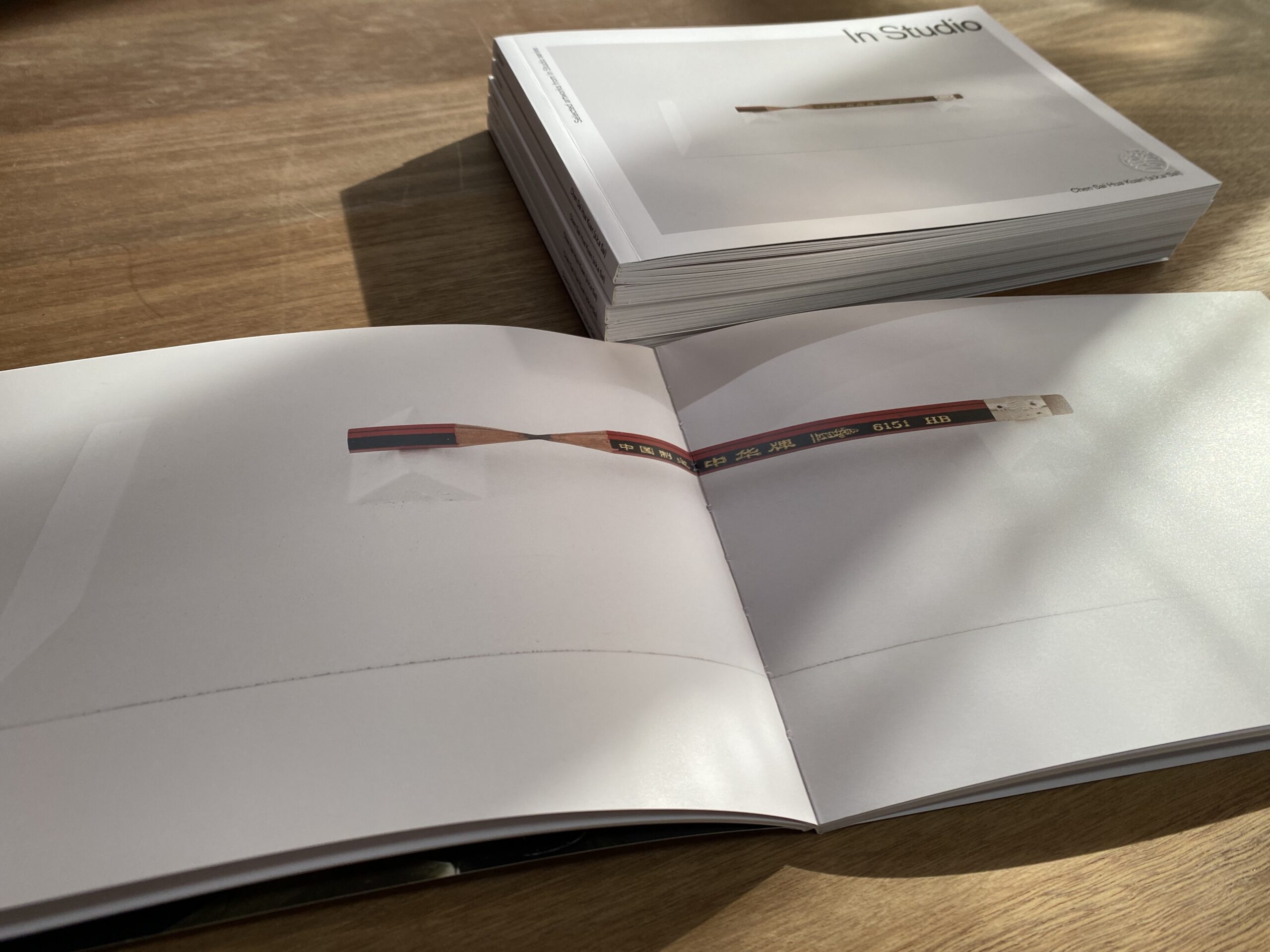 _______
Sai (aka Chen Sai Hua Kuan)  encircles the notion of play and daily life in his artistic practice. By challenging the habituated eye, Sai transforms and de-constructs the ordinary things/everyday situations to open up afresh interpretations surrounding them. He sees his works as the outcomes of conditional activities determined and enabled by site and context, which go beyond object making and studio practice.
Sai graduated from the LASALLE College of the Arts in 1997. In 2007, he received a Master in Fine Art at the Slade School of Fine Art, University College London. He has received numerous awards including Artist-in-residency Award, Künstlerhaus Bethanien, Berlin (2015-2016), The People's Choice Award, 'Mostyn Open 18', United Kingdom (2013); Artist-in- residency Award, Aberystwyth Arts Centre, United Kingdom (2011); Best film of FAFF2010, Fundada Artists' Film Festival, United Kingdom (2010); Winner of International Competition, "Tower Kronprinz: Second Advent", National Centre for Contemporary Art, Kaliningrad, Russia (2009).