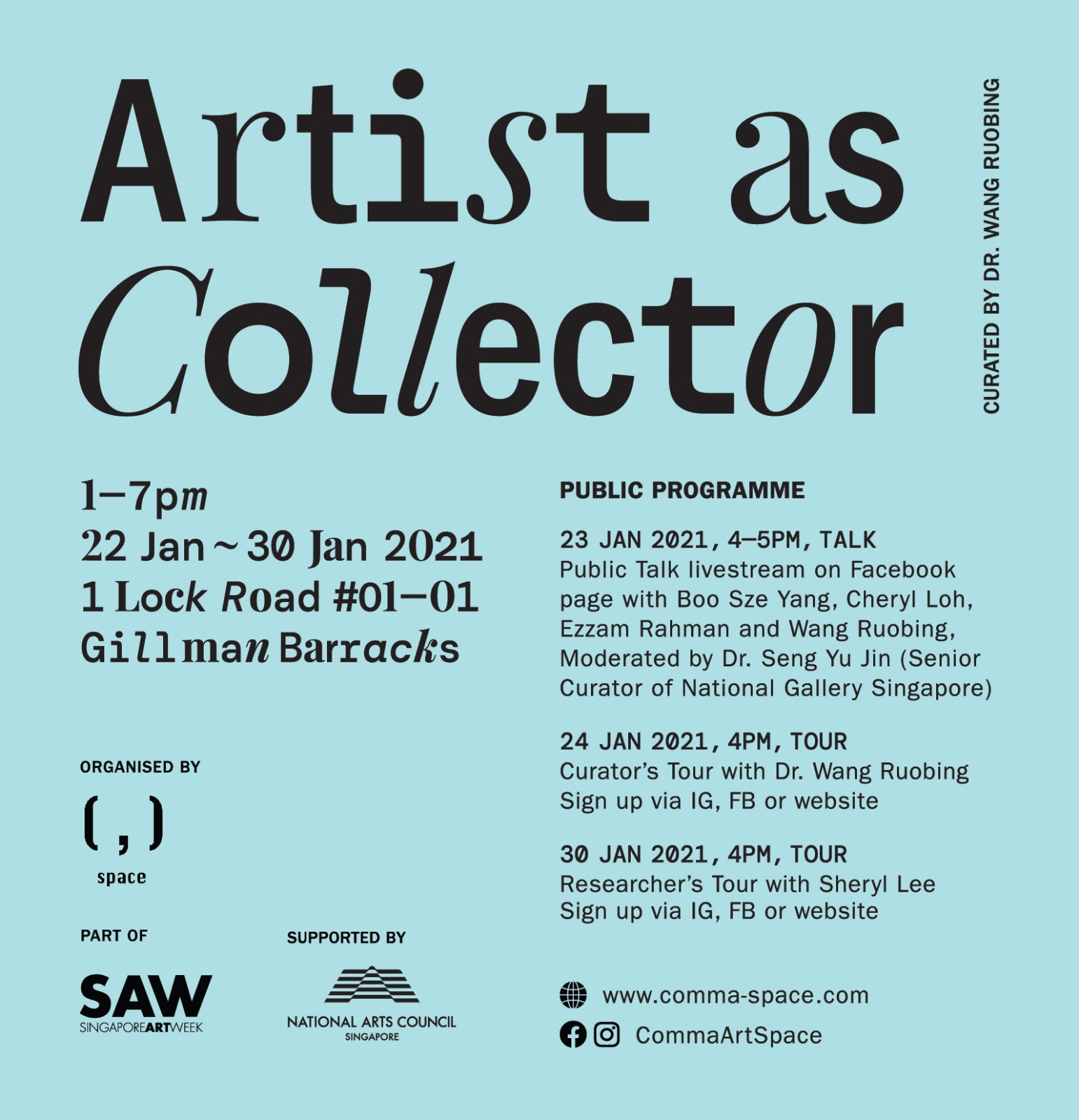 Featuring 50 personal artwork collections by 50 local artists, the group exhibition Artist as Collector explores the relationships between the artists and their artistic fellows within the contexts of contemporary art in Singapore. Through archiving the personal and meaningful stories of how an artwork has been acquired by a fellow artist, the exhibition offers a unique view of art about life and highlights the influences between the artists and art communities. Stories include why artist Gilles Massot acquired the artwork of late Lee Wen as early as in 1996, how artist Lim Soo Ngee was gifted a ceramic artwork by the late Ng Eng Teng after working as his assistant during his younger days, how artist Shirly Koh was attracted to purchase Rifqi Amirul's test print via Instagram, how artist Lai Yu Tong was gifted a painting by Ryan Lim after supporting him through his 14-day self-isolation, and many more. Meander through the exhibition, read the narratives behind the scenes and discover lesser-known pieces and new aspects of artists' lives. Parallel to the exhibition, there will be tours and a talk that explores deeply personal and revealing stories behind the collections.
Artist as Collector is presented by Comma Space 逗号空间, curated by Dr. Wang Ruobing 
22 – 30 Jan 2021, Gillman Barracks, 1 Lock Road, #01-01
Part of Singapore Art Week 2021, Art Takes Over
Curator's Tour — 24 Jan 2021, 4pm (FULL)
Researcher's Tour — 30 Jan 2021, 4pm (FULL)
Lianhe Zaobao 【"艺术家藏艺术家" 收藏融入艺术人生】READ
Plural Art Mag 【A Portrait of the Artist as a Collector: Stories from Comma Space's "Artist as Collector" Show】READ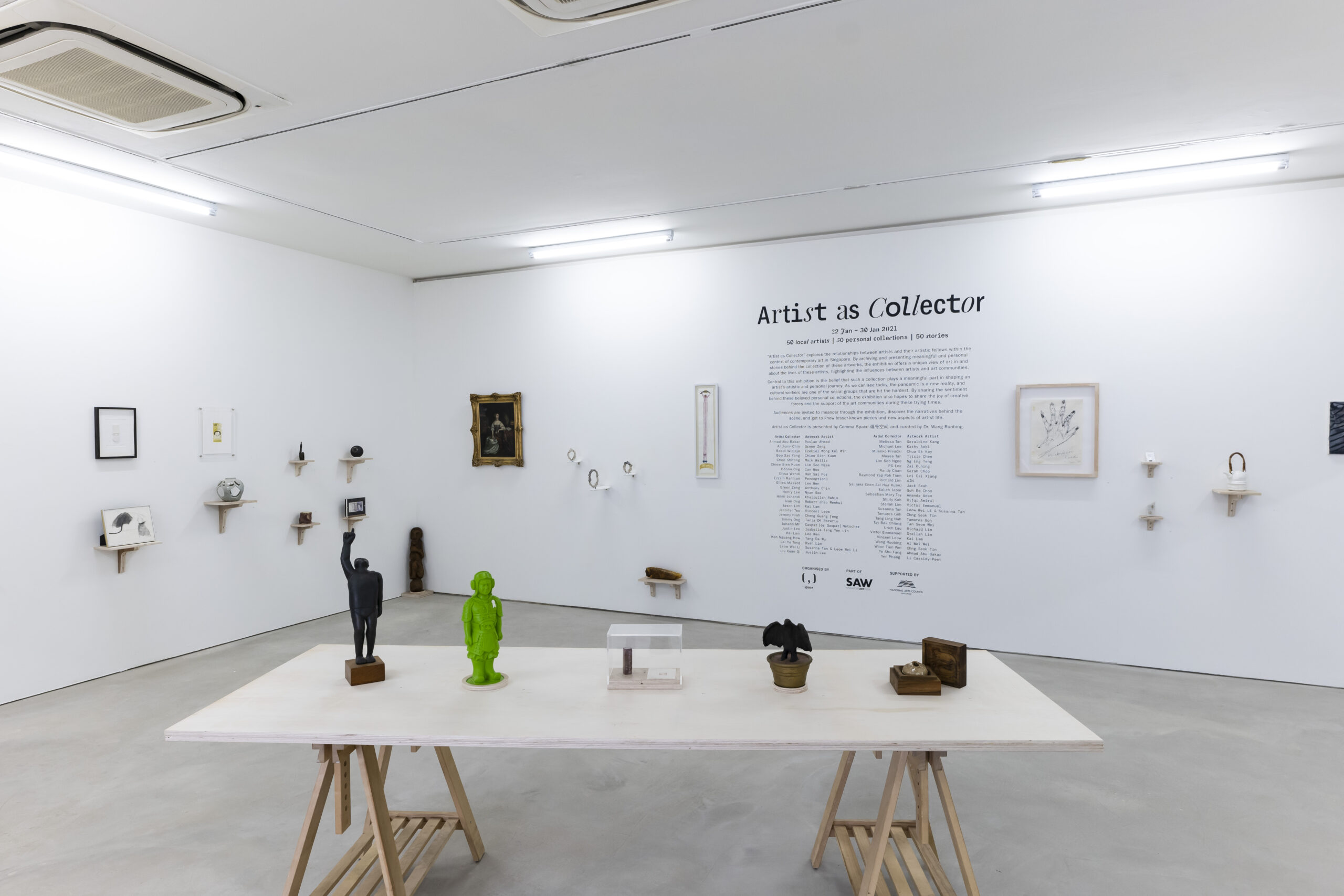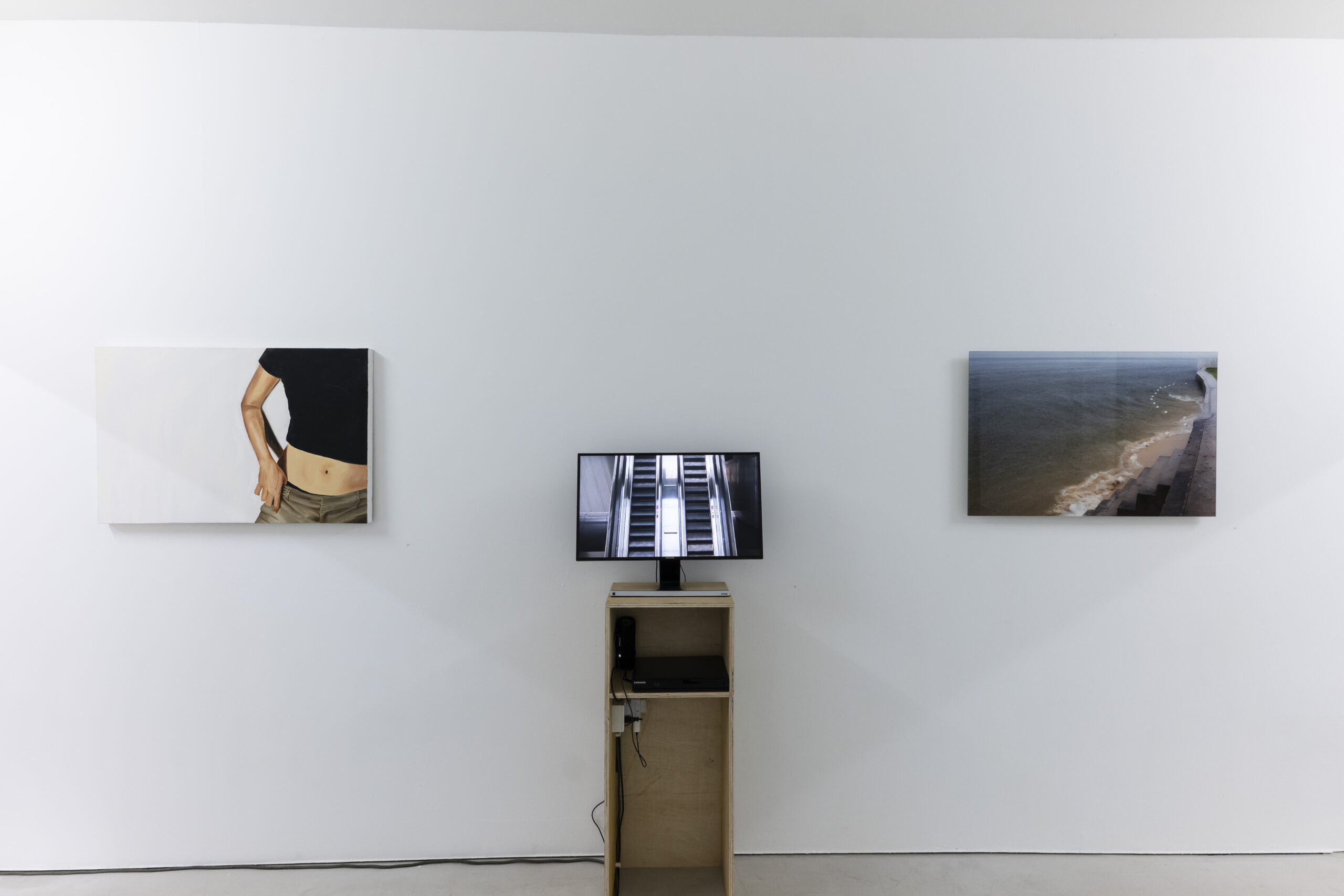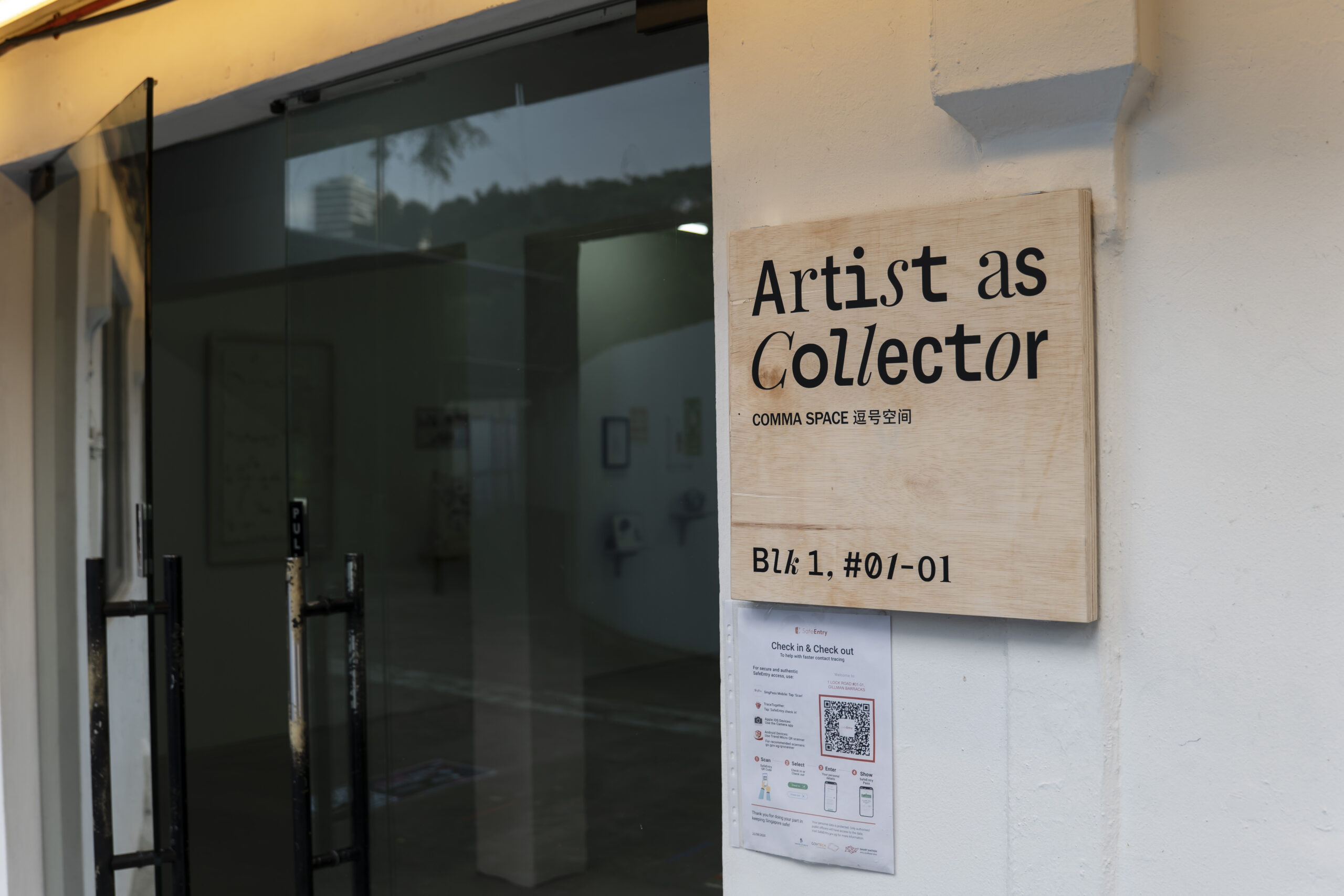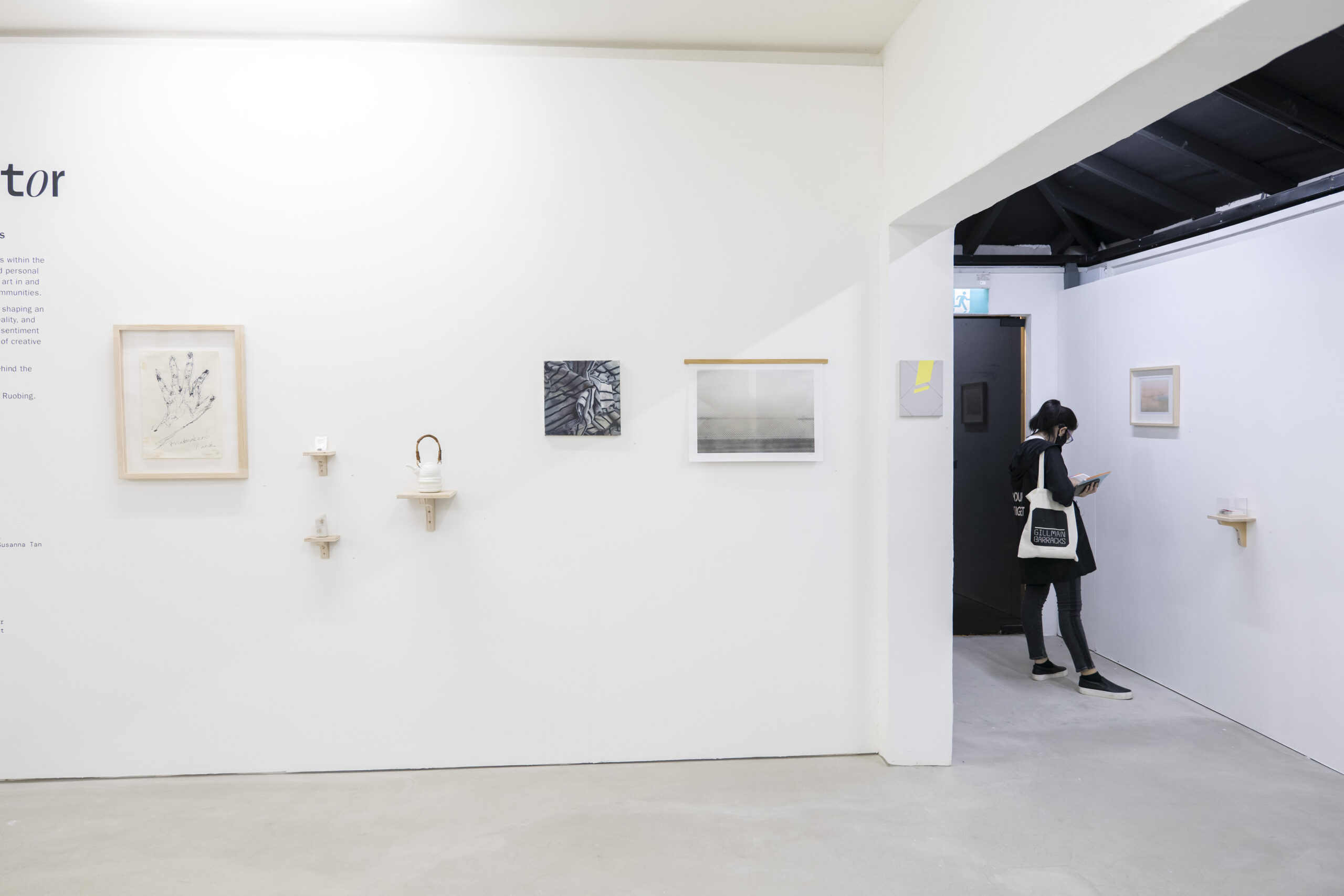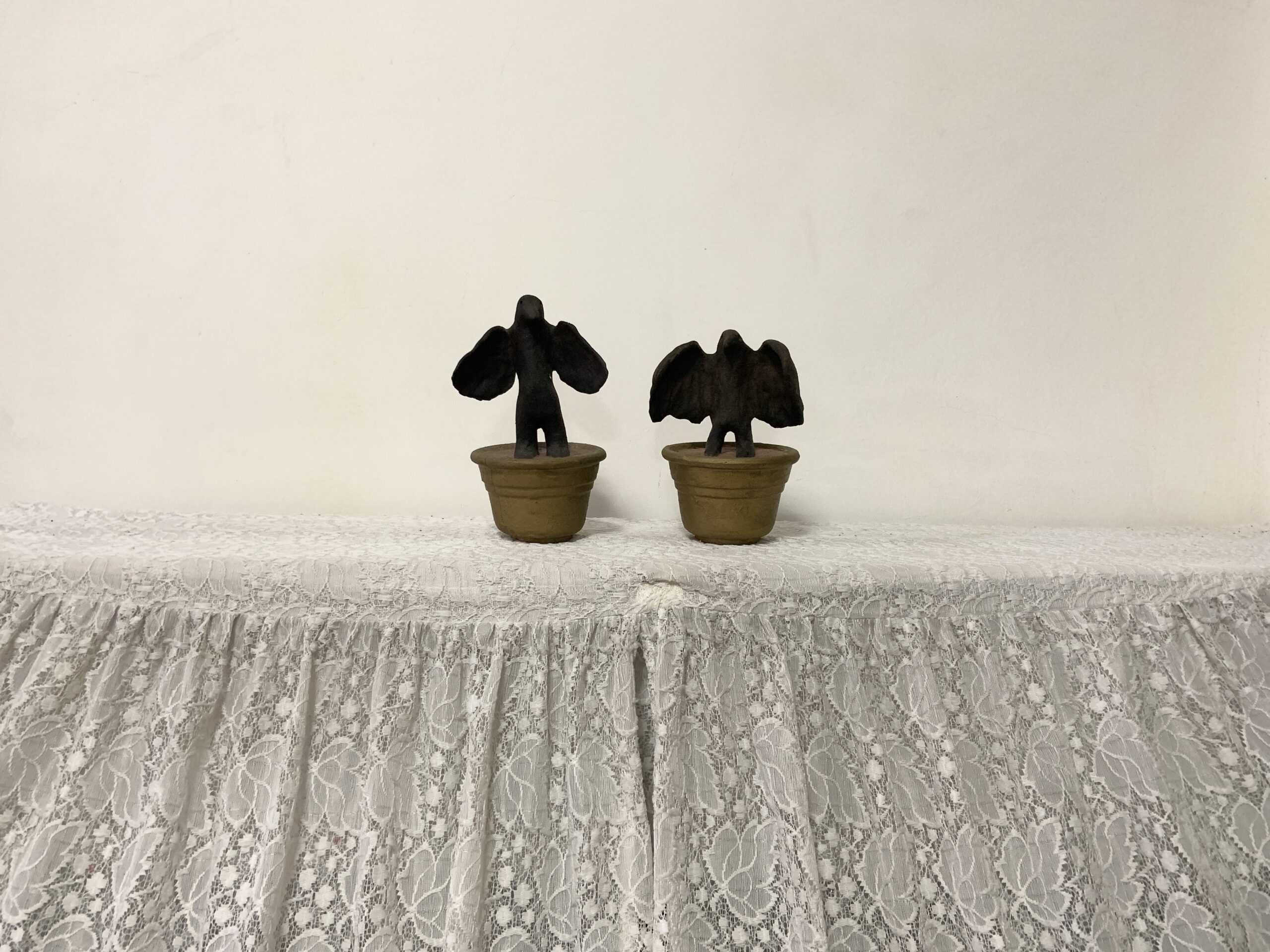 Artist Collector Jennifer Teo / Artwork Artist Vincent Leow
Jennifer Teo fondly recalls that she first saw this artwork back in 1998/1999, when she was still working at The Substation and was often hanging out at PKW after work. This artwork "Birds of Paradise" is about "believing that we are able to fly." Jennifer shared that this sculpture was gifted to her by artist VincentLeow.
Title: Bird of Paradise, Year: 1998, Medium: Ceramic, cement, flower pot and gold paint, Dimension: 24 x 14 x 14cm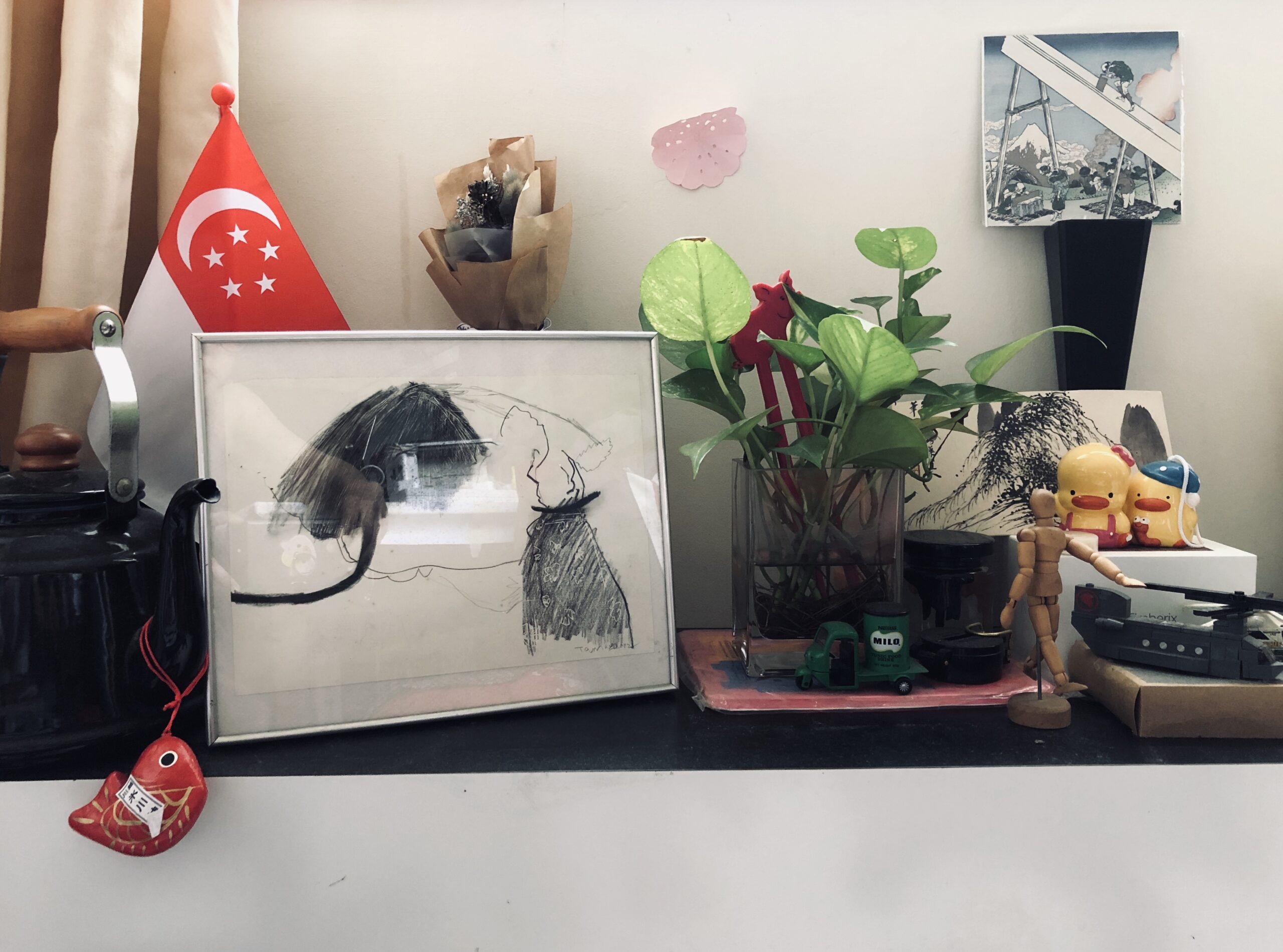 Artist Collector Tang Ling Nah / Artwork Artist Tamares Goh
When Tamares returned to Singapore upon her graduation from the Master of Fine Arts programme at the Glasgow School of Art (United Kingdom), she presented a collection of her drawings at the then Oni Studio of Zai Kuning to raise funds for her comeback. As a junior and friend to Tamares, Ling Nah was invited to attend the exhibition opening upon invitation. Drawn by Tamares's drawings and in support of her artistic endeavours, Ling Nah collected this artwork. To date, Ling Nah still holds a copy of the exhibition brochure, which Tamares had made for the exhibition as well.
Artist: Tamares Goh, Title: Untitled, Year: 2002, Medium: Graphite on paper, Dimensions: 18 x 25 cm